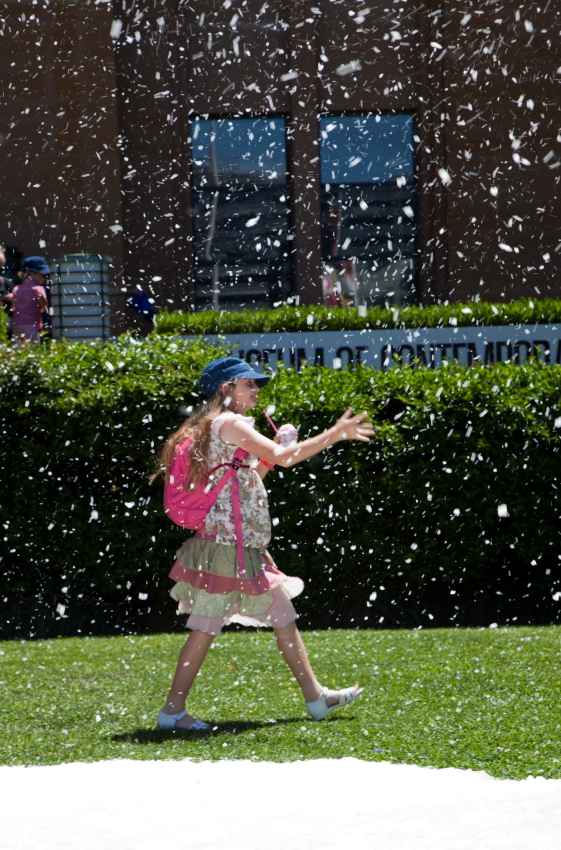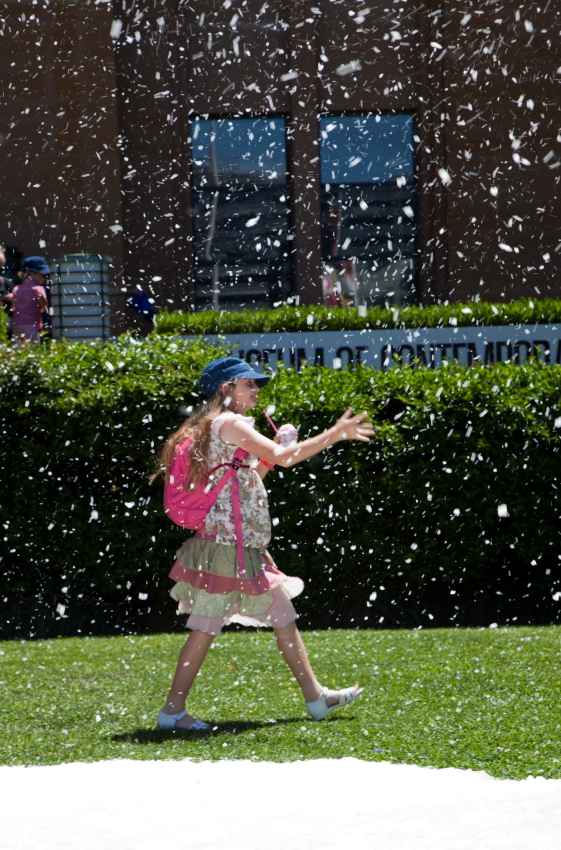 Snowfield
2009
Dimensions variable
Cinematic snow, snow machines, plywood, wind
Installation view: Museum of Contemporary Art, Sydney. Photography: Silversalt
Snowfield occurred on Saturday 14th November 2009 on the Museum of Contemporary Art's forecourt in Circular Quay, Sydney, as part of 'Primavera 09'. For six hours snow fell on Circular Quay, blowing over the museum, across the ferry wharf and up George street into the city. At the end of the day no trace remained on site of the project's existence. Snow cones were served free to the public during the duration of the event.
This project would not have been possible without the generous support and assistance of the Sydney Harbour Foreshore Authority, the National Association for the Visual Arts, Snowmasters Australia, Jeff Khan, Dean Sunshine, Lena Obergfell, Clare Wilcox, Anna Davis, MCA staff, and all the friends and peers who volunteered on the day.
This project has been assisted by the Australian Government through the Australia Council, its arts funding and advisory body.